Site Content
---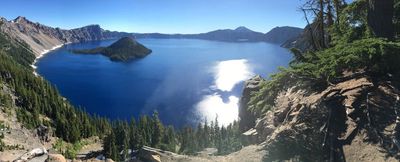 About Us
Providing a variety of professional Energy Consulting to the Hydro Power industry, Owners, Engineers, and Contractors.
Experience in providing customer oversight for Kaplan, Francis, Pelton and Bulb type turbine projects,
We are the Northwest and Alaska sales representatives for Kuenz Americas for the design and supply of Hydro Mechanical Equipment and Trash Rakes .
Detailed Services
We provide Professional Services including Safety Compliance and Inspections, QA QC Oversight, Customer Schedule Updates, and Budget Estimating.
Project Specification Development and Schedule Preparation.
Testimonials
Bob D. " I have professional dealings with Mr. Stender since 2001. he has successfully performed many projects with and for our Company since then."
Steve G. John has worked for me as a Consultant while at NAES Corporation and now at Beacon Hill Consulting Services on several projects addressing operational and maintenance issues at our facility. Based upon his work and ability to solve problems, I would rank him high in his knowledge to come up with unique solutions at our facility.